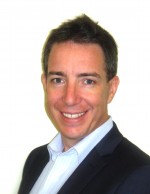 As well as general psychological issues such as anxiety, depression and helping people to adjust in a healthy way to change, Chris has a great deal of experience helping people to relate in a more healthy way to food, weight and body image. Many people that Chris has met with over the years have been preparing for bariatric surgery (for example lap-banding, sleeve and bypass), and assisting people through this process and living well after these procedures has become a special interest for Chris.
Diets encourage us to approach our food and body in a way that is more harmful than helpful. We have so many challenges in the environment to eat well. Being busy means that we put ourselves last. Sometimes food actually does bring comfort. Other times it's just because of boredom. What is a helpful way to think about my food and weight? These statements are just a few snapshots, and your time with Chris' is about what is relevant for you – and providing some practical suggestions to move forward.
He has been the principal Psychologist consulting to Adelaide Obesity Surgery since 2007. Since moving to Canberra in December 2012, he continues this work via phone and Skype. He has worked with ACT Health, helping to establish their Obesity Management Service. In both private and public health roles, Chris enjoys working collaboratively with a skilled multidisciplinary team.